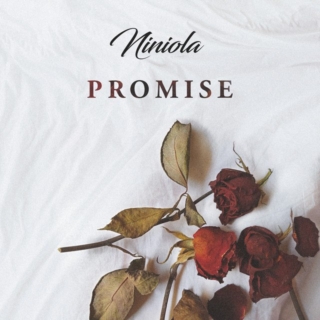 Queen of Afro House, Niniola Drops A Classical Love Song Titled – "Promise"… This for the Valentine, Season Of Love.
Nigerian singer, Niniola shows her vocal strength to the world on this new song – 'Promise', produced by DJ Rombee.
Niniola is one of the most successful and acclaimed female artists in African music. Hits like "Maradona" and "Boda Sodiq" have won her glowing endorsements from the likes of Drake and Timbaland; none other than Beyoncé has looked to her for musical inspiration, borrowing from "Maradona" to compose "Find Your Way Back" from the iconic singer's Grammy-nominated The Lion King: The Gift project. Making Niniola a Grammy Nominee. Born Niniola Apata in Lagos, Nigeria, She knew from an early age that she was meant to be an entertainer. During secondary school, her friends dubbed her the "Human Radio" for her uncanny ability to sing almost any song on demand. With the release of the albums; 'This Is Me' & 'Colours And Sounds' NINIOLA has owned the title – Queen of Afro House.
Showing off her powerful voice, Niniola Drops a new single titled 'Promise', this also her moving on from her 2020 album – 'Colours And Sounds' and the recent visuals she released to kick start 2021, a track of the album – INNOCENT (Fagbo).
This record is you knowing your self worth in a love relationship, appreciating yourself and withdrawing from unending toxic relationship.
'I promise you this, will never find someone as loving and peaceful like me'
Listen and Enjoy!
The post Niniola – "Promise" (Song) appeared first on tooXclusive.